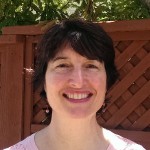 Pam Davis is a science-minded and conscientious workplace consultant with strong communication and interpersonal skills, comprehensive training in organizational psychology and organization development, and advanced knowledge of data, internet, enterprise, and research technologies.
Pam is pursuing a doctorate in Organizational Psychology at CSPP at Alliant International University in San Francisco, CA.
Before studying Organizational Psychology, Pam worked as a web developer, and as a software engineer in website analytics. She applies her strong background in technology and high-tech work processes to her understanding of human systems and organizational behavior.
Pam blogs regularly on psychology, work and working, technology, online communities, and productivity.