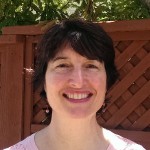 Pamela Davis-Bean currently works as an Organizational Learning and Effectiveness Project Specialist at Alameda Health System in Oakland, CA.
Pamela is completing a doctorate in Organizational Psychology at CSPP at Alliant International University in San Francisco, CA. Her thesis is on the adoption of employee coaching by managers.
Pamela is interested in organization development, performance management, productivity, leadership, career development, research, HR analytics, and technology.